Gutter Cleaning Services & Power Washing in Tampa Bay
Joe Kenney LLC has been in the residential and commercial gutter cleaning and roofing business since 1989. As a leading NJ contractor Joe Kenney and his team provide quality and honest gutter cleaning and maintenance and power washing all across northern New Jersey. Now we are offering the same expert service to our customers in the Tampa Bay area. We work in Tampa, Clearwater, St. Petersburg, Dunedin, Pinellas Park, Largo and the surrounding areas.
We provide free estimates for all of our services and will be happy to assess any problems you may be having with your roof, siding or gutters.
We offer premium quality gutter systems in the latest styles. Our wide selection and professional installation will enhance the architectural beauty of your home and landscaping.
Use this handy email form to get a free quote.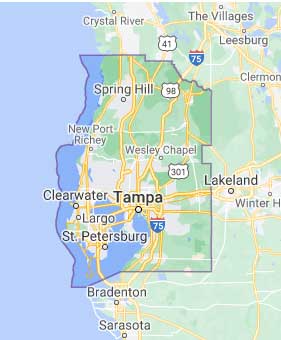 Contact Information
PO Box 4536
Tampa, FL 33607
Cell: 201-410-4639
Toll-free: 800-ROOF-079 (800-766-3079)
Email: [email protected]