Quality NJ Commercial and Residential Roofing Systems.
Joe Kenney LLC
has been providing unparalleled quality
residential roofing systems since 1989
. We work closely with all of our customers to ensure that each roofing project meets and exceeds their expectations. Don't wait for your roof to become a problem,
call us today for a free evaluation
–
800-ROOF-079
.
Available Roof Systems: Asphalt Shingles, Wood Shingles, Wood Shakes, Slate, Metal Copper. We also install air vents, roof vents and ridge vents.
We use quality product from these manufacturers: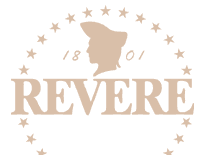 Expert NJ Commercial Roofing Systems
We have the knowledge, skill and experience to handle all of your NJ commercial roofing needs, large or small. At Joe Kenney LLC, we provide the best materials, workmanship and service that is second to none.
We provide the following Roof Systems: EPDM, TPO, Hot Asphalt, Cold Applied, Torch Applied, Custom Designed Tapered Insulation, Complete Tear Offs, Reroofs.
Commercial services: Emergency Roof Repairs, Maintenance Programs, Snow Removal, NDL Warranties (No Dollar Limit), 10, 12, 15, 20 and 25 Year Warranties.
We use quality product from these manufacturers: