Request a Quote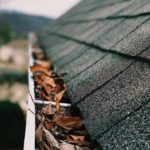 Joe Kenney, a privately owned roofing company in New Jersey, is a full-service gutter cleaning and roofing contractor. Since 1989 Joe Kenney offers quality gutter cleaning and repairs, roofing repairs and roof replacement, and power washing services.
Get $15 off your first gutter cleaning!
Request a free quote by filling out the form below.