Affordable Gutter Cleaning in the Tampa Bay Area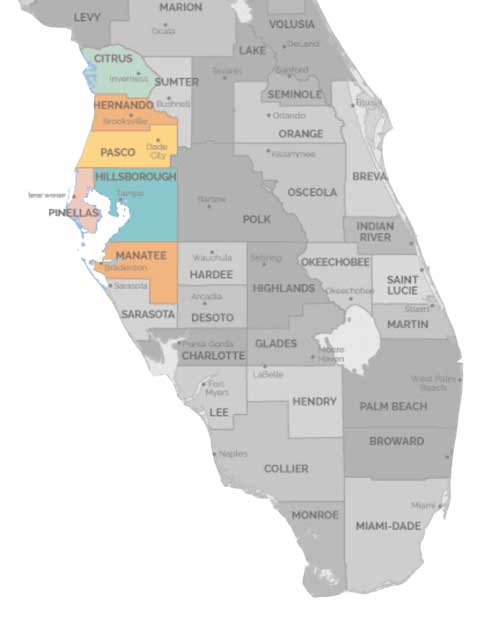 The population of Florida's Tampa-St. Petersburg-Clearwater metro area is about 3.24 million people. Encompassing Florida's six counties, Citrus, Hernando, Hillsborough, Manatee, Pasco and Pinellas the area has approximately 150,000 households.
With so many single family homes in the Tampa Bay Area, a reliable, affordable gutter cleaning service is in high demand. We offer the best gutter cleaning services in Tampa, St. Petersburg, Clearwater, and all over the Tampa Bay Area.
Joe Kenney Gutter Cleaning has been cleaning gutters and power washing roofs and properties since 1989. Call or fill out an email form to get a free quote today!